What our Guests are Saying

June 2021
Pritam Chowdhury
Undoubtedly one of the best places I have stayed.The property is very well maintained and so clean. -While getting to the property was made so easy as we used the details provided to us by Eric and it was spot on -It is a large property with a beautiful and sufficiently large house which looks like a cottage -I have never been and I think it's not only tough but possibly impossible to find a property where the owner has taken such a lot of pain to make the stay comfortable.
You will literally not need to carry anything:) not even wine for the 1st evening 🙂 100% recommendations and will definitely Revisit Thanks for making our trip so comfortable
Response from Zoe & Eric:
Thank you for the wonderful review! We strive to provide each of our guests with a FIVE STAR experience! It was a pleasure to host you and we look forward to your next visit!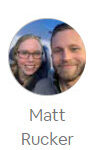 April 2021
The property - Absolutely beautiful and impeccably clean property nestled at the end of the road. Two acres of completely fenced in yard, complete with a beautiful little creek, that our dog was over the moon about. We loved spending time on the balcony and porch and by the cozy fireplace. Super private and less than a 5 min drive to downtown Murphy. My wife and I spent 2 weeks here working remotely. The house has reliable high speed internet that we were both able to use our VPNs on with zero issues, and there was excellent Verizon cell service. We loved our stay so much that if there hadn't been another booking right after ours, we no doubt would've extended our stay an additional week. Eric & Zoe - They're without a doubt the best hosts my wife and I have ever had. We had a great time getting to know them and our dog loved running around the property/their compound with their dogs. If you bring your motorcycle as I did for our stay, Eric and Zoe are both super into bikes and great resources for recommending phenomenal local roads to ride.
Response from Zoe & Eric:
Thank you so much for the kind words! We work very hard to exceed our guests expectations. We enjoyed hosting you and will look forward to you next visit! Anytime I have an excuse for a lunchtime motorcycle ride is a good time! Eric & Zoe
March 2021
Well I read all the 5⭐️ reviews and made the decision to book. When we drove up I knew from there it was the best choice, the beautiful property that looked like something out of story book to the fence surrounding the entire property was wonderful. Then we entered the cabin and again we're taken back by the cleanliness and everything in it. Pretty much every good review hit everything I could mention and their all true from farm fresh eggs, firewood for fire pit, room to roam for human or dog it was all there and more. Zoe & Eric were there for any need even though we never needed anything at all. We spent every day on the property playing by the creek, out at fire pit, and playing with are dogs. One other thing is you will probably find anything you forgot to bring already there for your use, they fore-sure have you covered and thought of everything. Trust me when I say book it and you will not regret it. We will for sure be back to Zoe & Eric's little piece of heaven.
Zoe & Eric
Response from you: Chuck, thank you for taking the time to write this wonderful review! We are very happy you and your family enjoyed your visit. We work very hard to ensure our guests have an exceptional experience. We love to hear the positive feedback as our joy is knowing our guests made some wonderful memories. See you next time! Eric & Zoe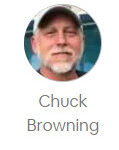 Michelle & Steve
Overall Rating *****
This cabin is a gem in the woods with all of the creature comforts of home. Zoe and Eric are fantastic hosts and pay attention to every detail and keep the cabin impeccably clean. The dog friendly location is fully fenced in and has all of the amenities for your dog including dog beds, toys, a creek to cool down in, and space to run and play. Murphy is 5 minutes away for anything you forgot to bring. You are close to gorgeous motorcycle rides through the mountains, great hikes, and amazing white water rafting. This was a fantastic getaway and Zoe and Eric are the best hosts!